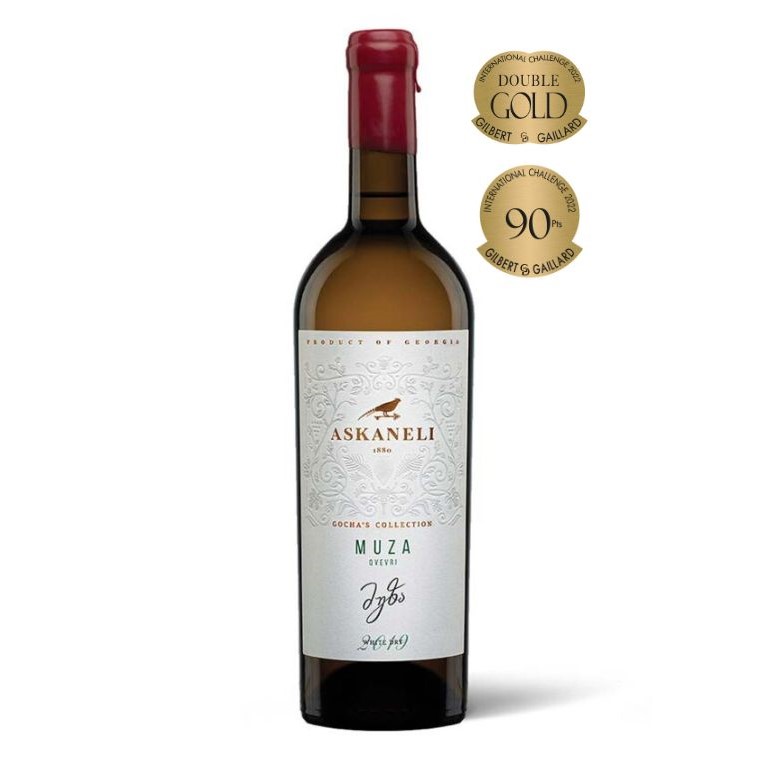 This dry white wine from the Askaneli, made according to the Georgian traditional technology in an earthenware clay vessel qvevri and fermented on skins, combines five eastern and western Georgian noble white grape varieties in a dizzying symphony.
During harvesting, the grapes are delivered to the winery using special boxes to avoid damage. The choice of specific proportions and mixtures of grapes of different varieties plays an important role in the complex technology of creating this rare drink. After pressing, the must is immediately placed in qvevri and after a certain amount of time, the finished wine is aged in oak barrels.
This light golden wine is endowed with rich aromas of white plum, white cherry jam, and thyme in a harmonious union with light oak notes. This wine symphony is crowned with medium plus acidity, delicate tannins, a medium body, and a velvety prolonged finish.
| | |
| --- | --- |
| Type: | White Dry |
| Grape Varieties: | Rkatsiteli, Kakhuri Mtsvane, Kisi, Krakhuna, Mtsvivani |
| Region: | Kakheti, Imereti |
| Aging: | 6 months in qvevri |
| Alc.: | 13% |