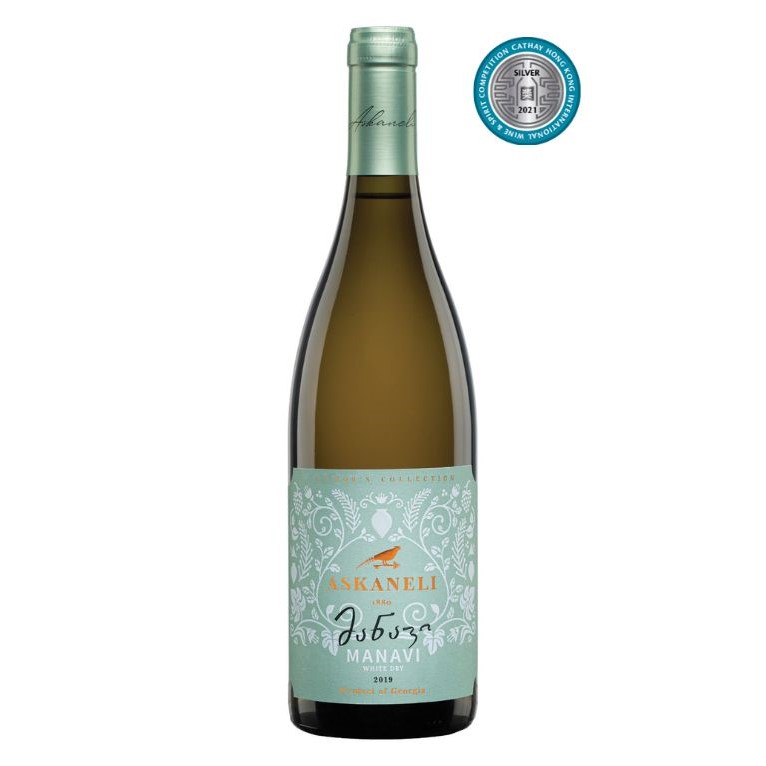 Manavi from Askaneli is white dry wine of appellation of origin. It is made of the grapes of Kakhuri Mtsvane and Rkatsiteli varieties collected in the vineyards of Askaneli. The peculiarity of our Manavi is an amazing harmony of spring floral aro- mas and summer fragrant notes.
To create this rare wine, green harvesting is done in our vine- yards in summer. All production work is carried out under the intense supervision of our chief winemaker, who scrupulously chooses the harvest date and selects the best bunches. The technological process of making this exceptional wine is quite complex and meticulous that requires a lot of long-term
attention.
This light lemon wine, saturated with aromas of almond blossom, green apple, white cherry, dried herbs, green pear, and lemon, falls in the range of airy and relatively highly acidic wines. The wine is remarkable for its excellent balance, light, delicate body, and prolonged velvety finish.
| | |
| --- | --- |
| Type: | White Dry |
| Grape Varieties: | Kakhuri Mtsvane, Rkatsiteli |
| Region: | Manavi appellation of origin Aging: 6 months in bottle |
| Alc.: | 12.5% |